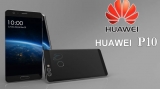 Huawei P10 Plus - A RAM Monster Not a long time ago 6GB RAM was already a real overkill, but now due to a new leak, we heard that 8GB RAM phones are around ...
Huawei P10 - A better P9 ? MWC is around the corner and we are super exited. In 12 days I will travel to barcelona and checkout the latest Huawei Smartphone ...
Oukitels first 6" Smartphone OUKITEL announced last week that they are working on a new smartphone, the OUKITEL U16 Max, ...
As a gamer, sometimes it is necessary or more comforable to use a controller, especially if you like to win. Touch controls on a mobile device or using a ...
Apple, Samsung and Sony If you ask people on the street about the most popular smartphone brands, all you hear is Apple, Samsung and Sony. But if you check ...
The big players you have never heard of You probably never heard of OPPO or VIVO, but they are big players in China's and the global smartphone business. ...
Don't be fooled ! You may came across very cheap iPhones on the internet, but most of those good looking deals are very dangerous. Chinese retailers often ...
The Zenfone 4 - A Snapdragon 820 Monster The Asus Zenfone was really a phone that did blow my mind, after releasing 2 phones this year, the Zenfone AR and the ...
Finally here are the first pictures of the new upcoming LG G6, which will look very different to the previous model, the LG G5. There are some new leaked pics ...
The Xiaomi Mi Mix was one of the most hyped smartphones last year. Until the CES 2017, this phone was only available in black, but now they kicked off a white ...
Browsing All Comments By:

Foofighter