US lawmakers have questioned Google's "strategic partnership" with Chinese major smartphone producer Huawei saying it "could pose a serious risk to US national ...
Smartwatch NO.1 F13 exclusive in Gearbest going to start. from Jun 25 to July 1, the price will be $26.00 low price, and 10pcs $13.99 every day. Main ...
ELEPHONE launched the new A4 in May touting its commitment to delivering the latest technology at an affordable price. The all glass device has now been on the ...
Flying above the law Chinese authorities have busted a high-tech smuggling ring that used unmanned aerial vehicles to illegally transport almost $80 million ...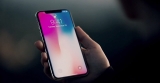 Problems piling up for Apple Shares in Austrian-based producer AMS, whose sensor technology helps power Apple's iPhone X facial-recognition feature, ...
Specification Model NO.1 F7 Platform Nordic NRF52832QFAA Product Modeling GPS Smartwatch NO.1 Website Hardware Battery 400mAh (20 day ...
Big screen, slim body Cubot x18 features a 5.7'' display with an aspect ratio of 18:9 IPS HD(1440x720px), it looks slim, you handle it with a single hand . ...
Helio P23 Series 18:9 4-camera Big Battery Flagship Dazzling 6.0-inch 18:9 All Screen Design Discover A True-to-life World A big battery is perfectly ...
NO.1 F3 Successor Any Good ? No. 1 Website Fore More Design & Built Quality NO.1 F5 goes for a rugged look and , the main body of the watch is ...
A group of plaintiffs in Russia is reportedly planning to take Apple to court after the company admitted it had been reducing the processing speed of aging ...
Browsing All Comments By:

Alex Steel